The only thing that goes better with mom jeans than Kendall Jenner is a mom top. While I'm a firm believer that Banana Republic is often tossed aside as a store relevant only to soccer moms and/or individuals seeking professional attire, BR actually has some really chic finds that can be integrated into many people's closets. This is such an "ah-ha" moment because Banana Republic stores can be found nearly anywhere. I mean, the Gainesville, Florida mall has a BR store, and its nicest department store is probably tied between Dillards and Macy's. (Spoiler Alert: Neither of the department stores carried Chanel makeup, or many of the usual brands that they would have in other locations, so that should be explanation enough for what type of mall we are talking about here.) The moral of the story is that sometimes it's fun to look elsewhere from your peers so you can avoid the tragic "matching at a party scenario" we've all been through.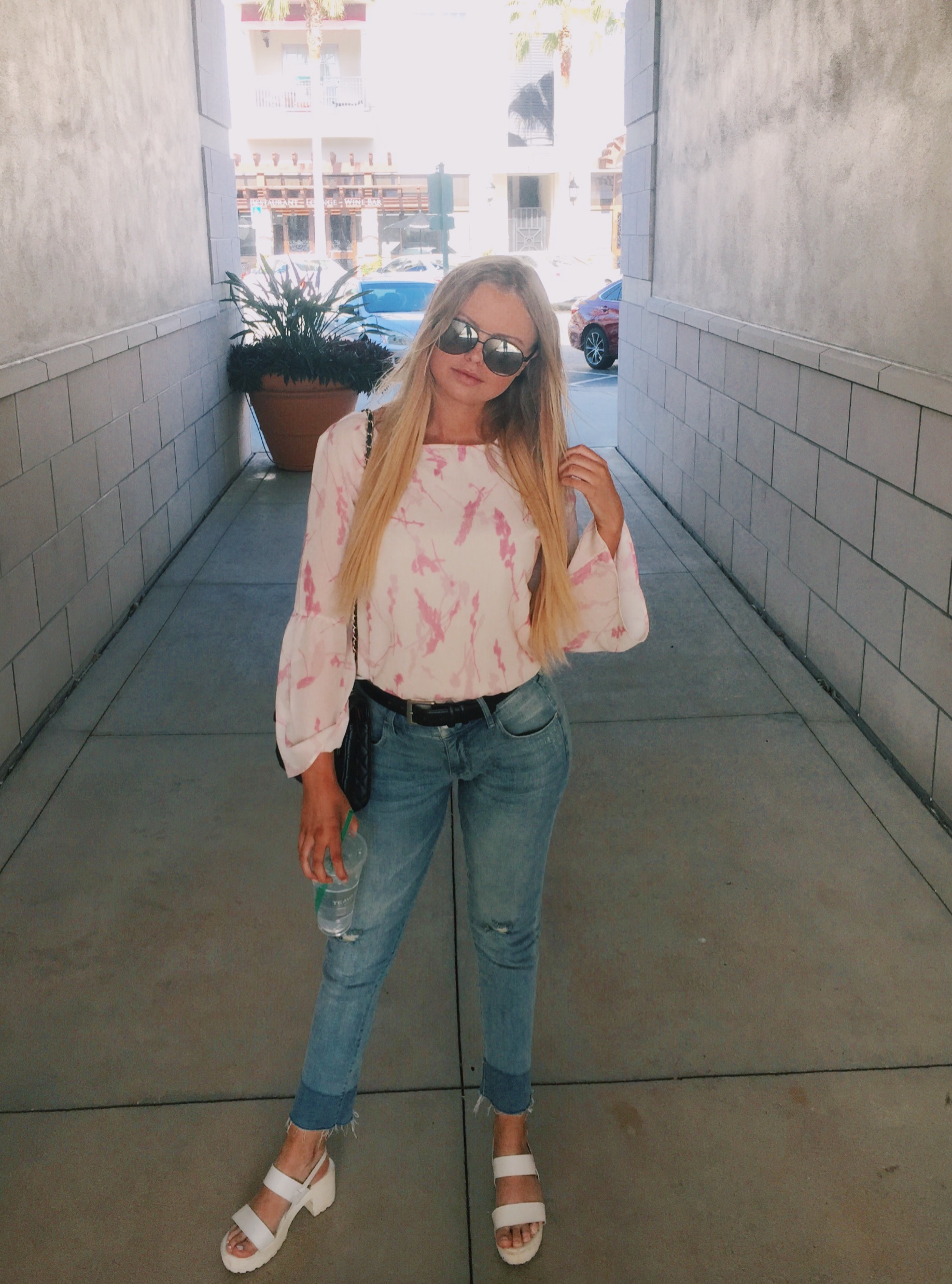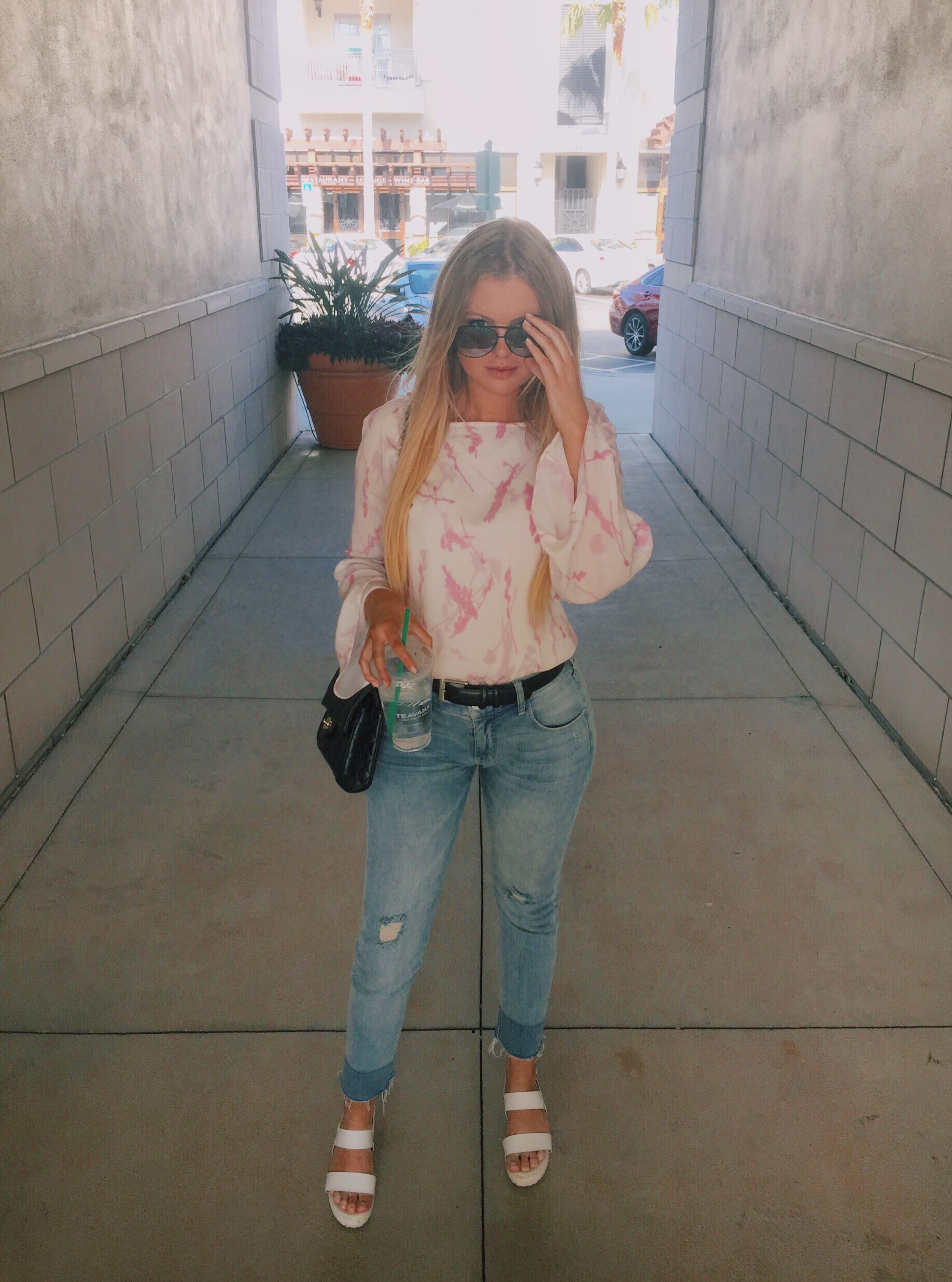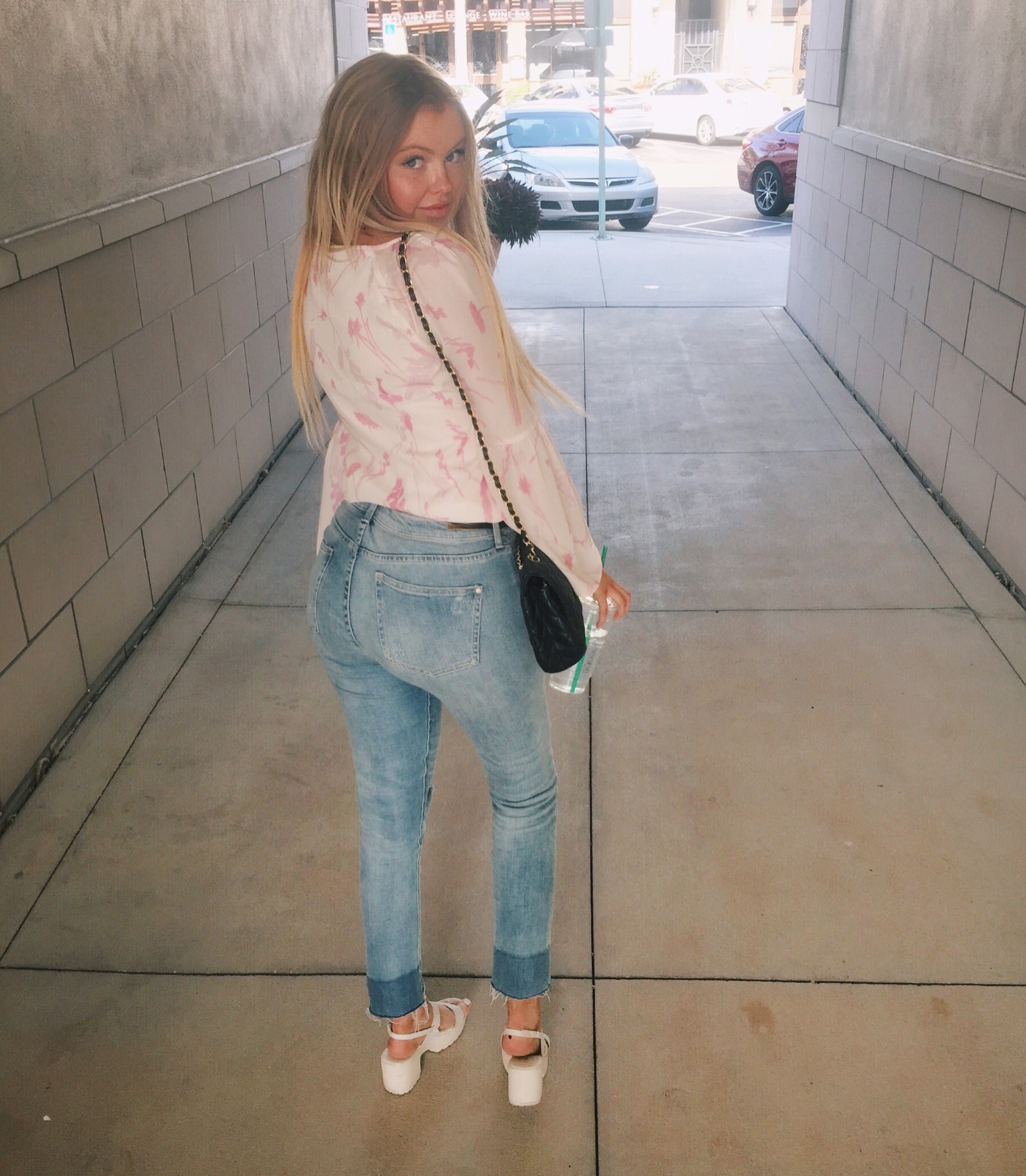 This particular top I'm wearing is from Banana Republic and I got it in the spring. The jeans are by Pilcro from Anthropologie and they're the comfiest things in the world. The shoes were from Missguided, which naturally means they were an absolute steal. Honestly, the only things I can give you an exact link to is the flap bag from Chanel and my Quay sunnies… But per usual to this situation, I have supplied you all with many options from the same/similar stores to build your own look that's reminiscent of mine. This outfit was perfect for grabbing some coffee and lunch, then heading to my friend's college graduation party. With graduation season upon us, it's important that your look is appropriate for all age groups attending the event. Basically I had to leave my sheer tops behind as I mingled with parents and children.
PSA: From now until May 30th Banana Republic is having a storewide 40% off sale both in stores and online, so take advantage of it.
Top 1 // Top 2  // Top 3 // Jean 1 // Jean 2 // Jean 3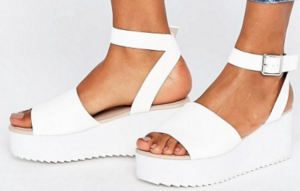 The shoes I am wearing had a brief moment of popularity back when I got them my freshman year of college, and they were honestly somewhat hard to find even then — especially since that's when I still wasn't wearing any leather. I couldn't find any exact replicas that I could guarantee were from safe sites or in large quantities (they were all resale), but I did find this really cool pair from ASOS that is a crossover of my pair with the current platform wedge trend. Get them at ASOS here for only $35!
Bag 1 (medium) // Bag 2 (jumbo)
Here are two really great Chanel bags from Bag Borrow Or Steal. For those of you who are unfamiliar with the site, Bag Borrow Or Steal is a company that has two options: 1. Borrowing designer handbags on a monthly basis, or 2. Buying designer handbags in vintage/pre-loved condition for a great price. New is always great, but there's something exciting (and more affordable) about getting to be a part of recycling gorgeous pieces. Borrowing is also amazing because you can let your indecisive streak run wild or treat yourself to an item briefly for an event or travel. In addition to the bags I have shown here, you can find so many other designers and styles at http://www.bagborroworsteal.com/.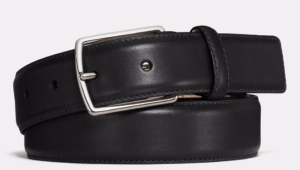 I wore the same Coach men's belt as usual, mostly because my pants nearly always fall down but also because guys clothes/accessories rock. You can get one here or just wear a women's belt like a normal human being.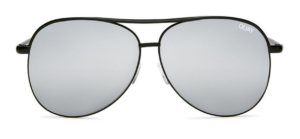 Last but not least, this Quay sunny staple can be purchased so many different places in person. For example, Nordstrom carries Quay and I got mine at a boutique called Wolfgang, which is great for all of you Gainesville or Jacksonville girls. If you don't feel the need to try them on, you can buy them straight from the Quay site with no price inflation from a store. These are my holy grail for not looking overly extra, as many of my other sunglasses tend to do. They go with pretty much everything and are the ultimate cool girl must-have.
While this look was nothing overly special or extravagant, I feel like it's a super good everyday outfit that can be worn in front of all audiences. I had so much fun celebrating my friend Sydney's graduation, and I felt like this look transitioned well from my day of lunching to my evening of socializing!