I have personally been falling in love with Gucci more and more recently and I think it is safe to assume that the rest of the world has been feeling the same way. I definitely believe that 2017 is the year of Gucci, and just the fact that their logo tee has completely taken over everyone's casual boyfriend jeans' ensembles is proof enough. Taking a look at their fall 2017 collection is so exciting, because they always have such an incredibly, quirky take on each piece.
Gucci begins each look with a classic aura and transitions it to be shockingly fun and unique. Bright colors and bold patterns dominated their runway, and they even print mixed pieces together, which I loved. These vivid, funky patterns were accompanied by statement collars, bold shoulders, sparkles galore, and many belted waists. The greatest part about wearing Gucci is you are guaranteed to stand out, and their pieces are so multidimensional that they're wearable for a multitude of occasions. I mean, come on, it's not like you plan on really blending well with the masses in any of their pieces.
Here are some of my favorite looks straight from the runway.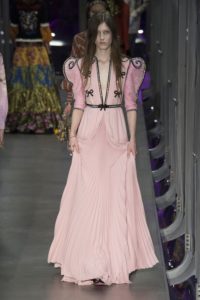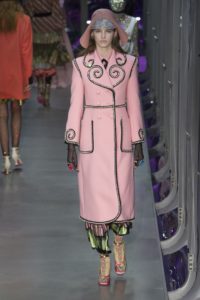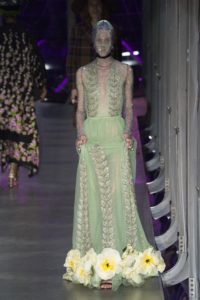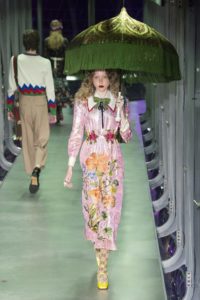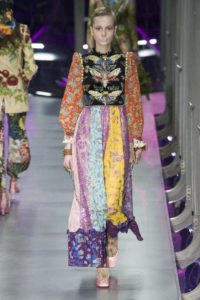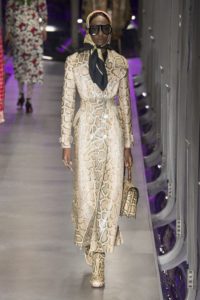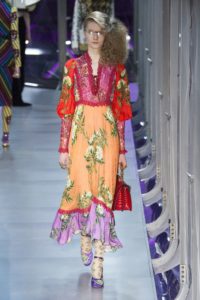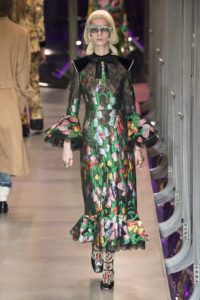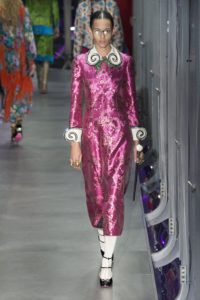 As you can see, it's all in the details. So take a hint from the Gucci playbook, and if you have a more simple piece, layer it with others. Throw some sheer layers in or throw some tights/socks with your heels, because when will that ever not be an amazing way to take your outfit from boring to fun? Oh, and I'm now starting a GoFundMe page to support my efforts to afford an entire closet filled with their collection, so feel free to donate. Kidding… Sort of.